WOOOOOOO! We hit our first benchmark fundraising goal of $2,500 last night! This is people power! Meeting that goal means we can make our second installment of payments to Skip the Needle in time for Christmas and go into the recording sessions this weekend fully able to focus on the music. 
Thank you so deeply to everyone who's contributed so far! If you've been meaning to make a donation but haven't gotten around to it yet, not to worry. We're aiming to raise $5,000 on our GoFundMe by New Year's Eve. To stay on track, we need to hit $4,000 by the 25th. Can you help us get there? We welcome donations at every size. Here's that link again. :)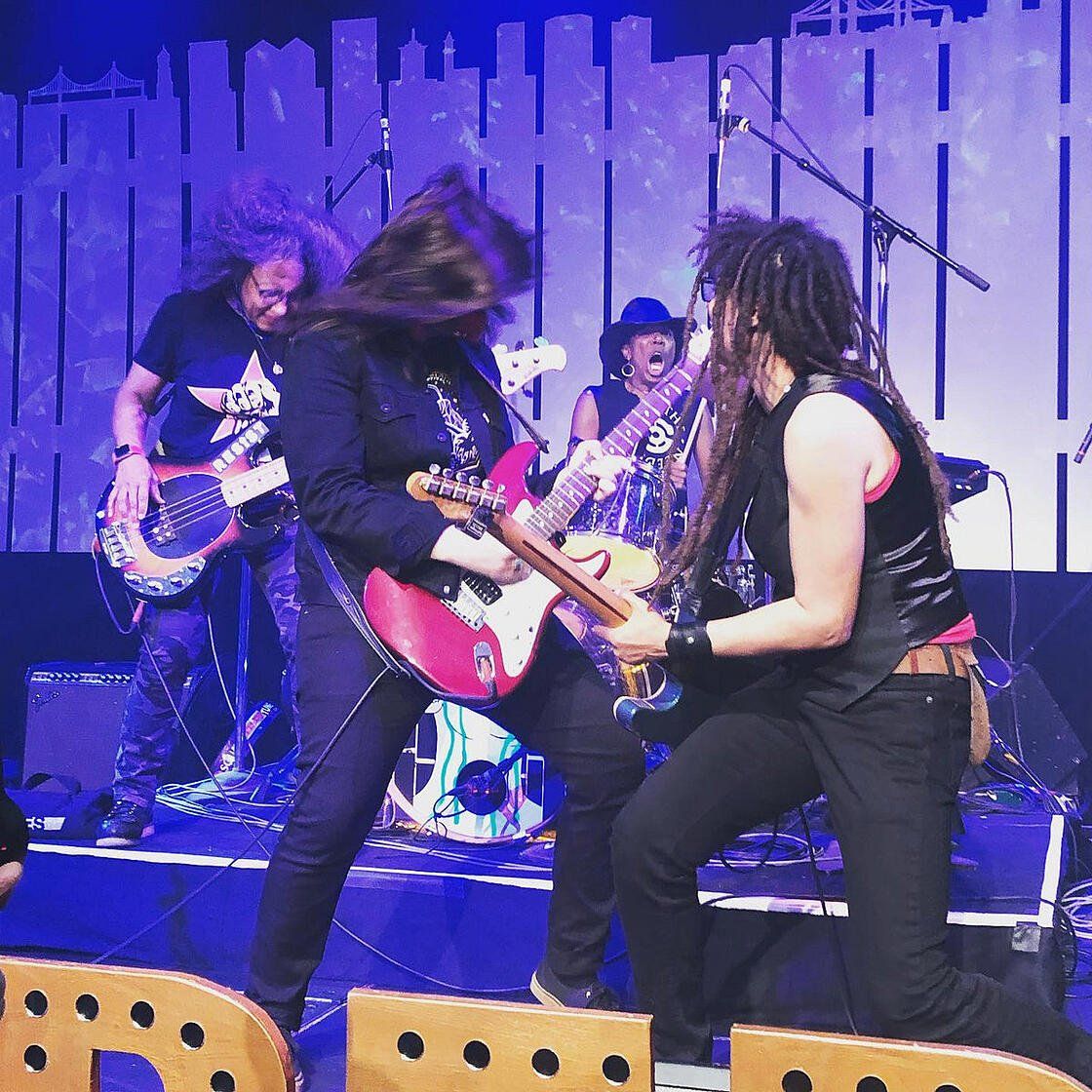 [Image description: Skip the Needle rocking hard on stage. Katie and Shelley hold their guitars facing each other in the foreground, while Vicki and Kofy hold down the rhythm section in the back. The band is on a small stage with purple lighting.]
If a financial contribution isn't something you can offer right now, or if you've already contributed and want to keep the momentum going, please comment on and/or share Anand's facebook post about the GoFundMe - add a few words about what Octavia of Earth means to you for extra oomph. :) 
Coming next week: 
behind-the-scenes photos and a video or two from our recording sessions for Octavia of Earth, Volume 2! 
Plus: looking back at Holidays in Space, one year later. How does it hold up? 
Thank you for coming on this sleigh ride together with us, 
Anand, Adrian, & Erica 
Uncaged Library Arts core team